At the end of May, LONGi Green Energy Technology (601012.SH) will launch a series of ultra-high-power modules named "Hi-MO5". The company told Energy1 that the main technical route of this series is Mono PERC+9BB+half-cut 72-cell, with power output of around 530W and efficiency of more than 21%. The wafer size for this series is larger than the 166mm for the previously launched Hi-MO4 series.Hi-MO5 will complement Hi-MO4 in LONGi product portfolio.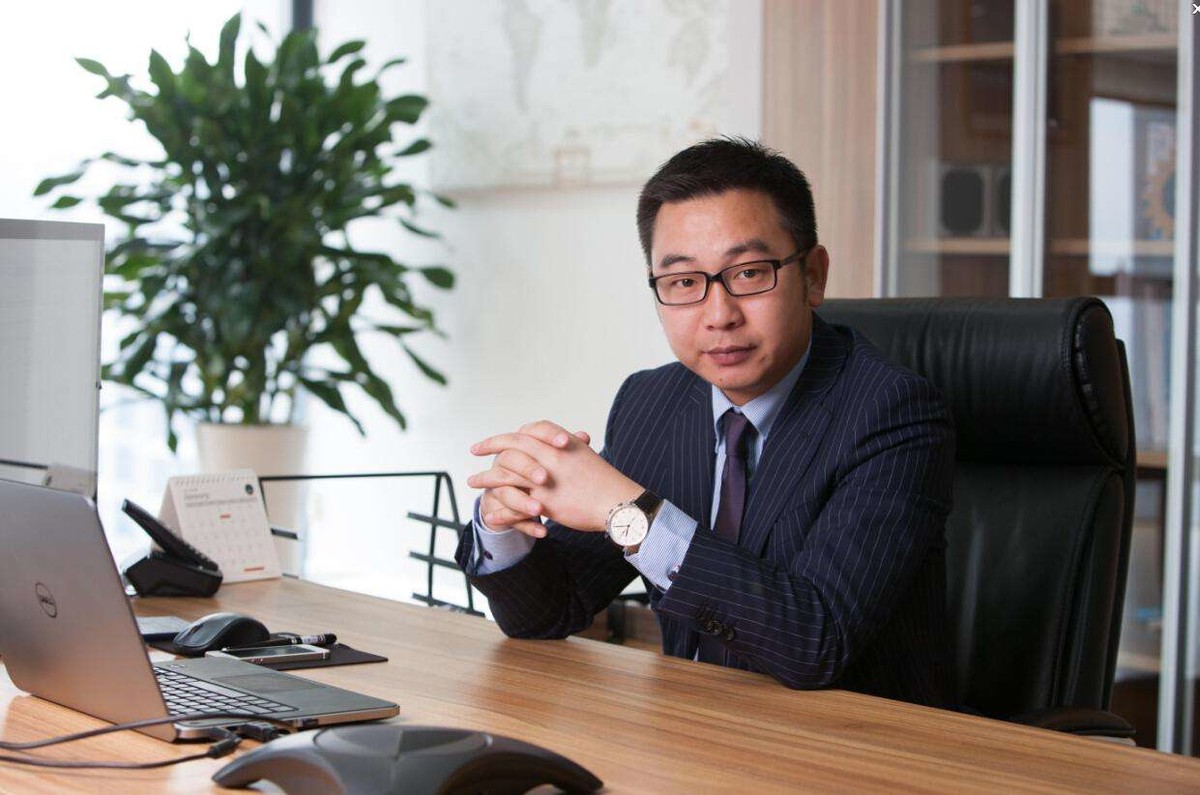 Dennis She, Senior Vice President of LONGi Solar, said in an exclusive interview with Energy1 that the company would deploy 10GW of both cell and module capacity in Shaanxi and Zhejiang for the Hi-MO5 series, forming a production strategy integrating wafer, cell and module for this ultra-high-power product. LONGi's innovation logic for this new series of modules is centered on customer value, triggering and driving industrial trends through brand-new technologies in the mid and downstream value chain while cautiously launching new reliable products.
What is the logic of innovation? Everything is centered on customer value After the launch of the Hi-MO4 module based on the 166mm wafer in May 2019, LONGi set up a project for next-generation modules. "We have been thinking hard about what the next generation of products should be like, where the direction of higher power should be. We have also exchanged opinions with our customers for insights."
Dennis She said that LONGi's product innovation was always centered around customer value. During the research and development of its new product, the company continually engaged with our global customers on what new products for super-large ground power station projects should be like, based on their on-ground and local expertise. It was only after these in-depth, open exchanges that LONGi was confident in determining the nature of the product.
The world is always changing, never standing still. The requirements of customers or environmental conditions will determine the end product. As a module manufacturer, it is vital to understand what customers require, so as to be able to be responsive to the form, performance, efficiency and properties of new products. After these parameters are optimized, the new energy power stations linked to the modules will be more dynamic and innovative, and the new energy industry will be more attractive.
Leadership in volume production technology is a visible value: Release of 10GW production capacity for Hi-MO5
Whether it is for wafer or module, LONGi's industry disruption stems from promoting the innovation and progress of industrial technology, and every new LONGi product release will come with substantial production capacity.
"The characteristic of this LONGi's new Hi-MO5 product is that it will be produced in substantial volume by the end of August - with 10GW of both cell and module capacity - all of which are in house. In short, it represents leadership in mass production value."
Dennis She continued, saying the company is aiming to promote standardization in the industry during innovation. With the 10GW of Hi-MO5 capacity, LONGi will achieve more than 75GW of monocrystalline silicon wafer capacity and 30GW of monocrystalline module capacity by the end of this year.
Being steady and reliable – this is the basic principle of LONGi's innovationDennis She revealed that LONGi had been continuously launching high-power and high-efficiency downstream module products to meet new demand.
According to Energy1 data, the current module power of the company has increased from 300W to about 530W this May, with efficiency increasing from 18.35% in 2016 to 21% at present.
Being steady and reliable is the basic principle of LONGi's innovation. For each product, the company has meticulously planned and verified its value to the market through rigorous research. The product must pass strict validation of the market, and also inherits historical experience. It will be a trendsetter and satisfy market needs at the same time.
The upcoming Hi-MO5 is the result of long-term planning, having gone through exhaustive market research, long-term verification and meticulous reasoning.
Promoting industry standardization
"The wafer size for the Hi-MO5 ultra-high-power module has broken the current threshold of 166mm. We hope to standardize with our industry peers on the same wafer platform."
Dennis She said, "In March and April this year, we exchanged opinions with our industry colleagues and shared LONGi's research results, ideas and experience. Recently, you may have seen a lot of new products, which are also the result of a consensus on technology reached by leading organisations. Under the premise of this consensus, the initial direction of the next generation of high-power modules will be determined. As a leading company, we adhere to innovation as the driver and guide while customer value directs us on product iteration.
To what extent did LONGi communicate and share information with JA Solar and Jinko Solar?
According to Dennis She, all three companies agreed that a larger size didn't necessarily mean a better size. It's still necessary to return to a reasonable module size and to seek reasonable boundaries. First, whether the length and width of the module are appropriate, i.e., whether it is easy to install when coupled with fixed and tracking brackets.
Second, in terms of packaging and transportation, which type is the most economical and convenient for large-wafer modules.
Third, in terms of power, whether it sufficiently matches the existing inverter. "At the system side, we have done many actual simulations with our customers. For example, whether the tracking bracket will cost more to achieve the same conditions due to changes in the module. This needs to be verified by system-side simulation data."
Dennis She mentioned that LONGi has launched every new product with the ambition that each generation will define the market standards and is the best choice of module for downstream power stations. Developing from customer to industry standards, from a simple price war player to a provider and practical promoter of products with maximum value, from industrial research and development to real-world operable business practitioner, all these will bring greater promotion and improvement to the whole photovoltaic and new energy industry chain.
 
Hi-MO4 and Hi-MO5 will build the future market together
Compared with the 166mm series wafer (Hi-MO4) launched in May 2019, will the Hi-MO5 series bring a conflict in choice for downstream power station owners and EPCs?
Dennis She said that these two series – Hi-MO4 and Hi-MO5 - are complementary to each other.
"Hi-MO5 is not a replacement for the 166mm series, each having its own advantages. Hi-MO4 modules are the most cost-effective in the market at present, and are used on residential rooftops and in ground power stations, while Hi-MO5 is suitable for super-large ground power stations. Although the production line of Hi-MO4 modules can indeed be upgraded directly, we still believe that the positioning of this product is different to that of Hi-MO5, so we invested in new production lines for Hi-MO5 to maintain the original production and sales positioning of Hi-MO4. The sales volume of Hi-MO4 has reached 6~7GW since the beginning of this year."
According to Dennis She, Hi-MO4 modules will account for 80% of all LONGi's product sales this year, with Hi-MO5 accounting for about 10% of the company's module shipments, the remaining 10% being attributable to other products. By 2021, Hi-MO5 and Hi-MO4 are expected to account for 30% and 70% of LONGi's sales respectively.
Dennis She emphasized once again that "being steady and reliable is the basic principle of LONGi's innovation. From monocrystalline, to PERC technology, and then to bifacial module technology, industry-leading gallium-doped low-degradation technology, 166mm offerings and others, LONGi products have always been the weather vane guiding the industry."
About Energy1
Energy1 is one of the top media agencies and financial counseling groups in China Energy Industry. The Energy1 team are composed of former celebrated financial journalists, world-class business school management members, and professional financial experts.